admin
This user hasn't shared any biographical information
Posts by admin
April weather in the UK can be a mixed bag of rising temperatures and left-overs of chillier winter days. Warmer weather sprinkled with the odd temperature drop brings the ambient temperature down to "chiller than normal for this time of year". This is what the British have generally come to expect and love about this time of year. The sunnier, spring-like weather, alongside the Easter weekend bank holidays, makes April feel like the best month for celebrating outdoors. There's no better time to enjoy a seasonal event. When it comes to planning your outdoor celebrations, while it is almost entirely impossible to plan the weather for the day, one thing that you do have control over is the type of marquee you will need and the size which will best suit your party-needs.
The size of your marquee is most certainly the first consideration. With DIY marquee sizing is something that they consider tantamount, alongside the design of the marquee. So important are these aspects as part of the planning of the event that they have added many customer friendly sizing tools to their website so you have all the information that you need before you start. Deciding what size marquee to use is easier than you think. Simply decide as you go with the online interactive planner which lists every possible aspect which you may want to consider. Custom size the marquee and click to add buildings, scenery, furniture and other objects which can be placed or moved with a simple click and drag of the mouse. Experiment with different layouts of your choice or select to start by clicking on the generic list of Examples which are already pre-designed for your ease. View your marquee in with your VR headset or if you prefer old school, visit the very comprehensive list of Frequently Asked Questions or download the erection instructions for your  3m, 4m , 6m or 9m wide marquee.
Simply said, there is nothing that DIY Marquees haven't done to make the process easier for you so that you can have a premium experience for your springtime event. Bearing in mind that Spring time is mixed bag of sunshine, rain, wind and alternating hot and cold weather, the absolute best marquee to use still remains the Premium DIY Marquees which is ideally for customers looking for a more durable marquee which is what would be recommended to counter act the unpredictability of the seasonal weather. Premium DIY Marquees are by far the best value for money due to the strength of the material as well as many more weather-proof features, such as wind-stop sealed panels, this marquee is designed to endure any weather most of the year around. Premium DIY Marquees come is a variety of sizes due to the variety of ways a marquee can be used, boasting a seating capacity of up to 100 people and the ability to accommodate any shape table plus all the extra features you may need.
Premium DIY Marquees are the best marquees available in the market today.
OVERVIEW
When you are asked to write a critical review of a book or article, you will need to identify, summarize, and evaluate the ideas and information the author has presented. In other words, you will be examining another person's thoughts on a topic from your point of view.
Your stand must go beyond your "gut reaction" to the work and be based on your knowledge (readings, lecture, experience) of the topic as well as on factors such as criteria stated in your assignment or discussed by you and your instructor.
Make your stand clear at the beginning of your review, in your evaluations of specific parts, and in your concluding commentary.
Remember that your goal should be to make a few key points about the book or article, not to discuss everything the author writes.
UNDERSTANDING THE ASSIGNMENT
To write a good critical review, you will have to engage in the mental processes of analyzing (taking apart) the work–deciding what its major components are and determining how these parts (i.e., paragraphs, sections, or chapters) contribute to the work as a whole.
Analyzing the work will help you focus on how and why the author makes certain points and prevent you from merely summarizing what the author says. Assuming the role of an analytical reader will also help you to determine whether or not the author fulfills the stated purpose of the book or article and enhances your understanding or knowledge of a particular topic.
Be sure to read your assignment thoroughly before you read the article or book. Your instructor may have included specific guidelines for you to follow. Keeping these guidelines in mind as you read the article or book can really help you write your paper!
Also note where the work connects with what you've studied in the course. You can make the most efficient use of your reading and notetaking time if you are an active reader; that is, keep relevant questions in mind and jot down page numbers as well as your responses to ideas that appear to be significant as you read.
Please note: The length of your introduction and overview, the number of points you choose to review, and the length of your conclusion should be proportionate to the page limit stated in your assignment and should reflect the complexity of the material being reviewed as well as the expectations of your reader.
WRITE THE INTRODUCTION
Below are a few guidelines to help you write the introduction to your critical review.
INTRODUCE YOUR REVIEW APPROPRIATELY
Begin your review with an introduction appropriate to your assignment.
If your assignment asks you to review only one book and not to use outside sources, your introduction will focus on identifying the author, the title, the main topic or issue presented in the book, and the author's purpose in writing the book.
If your assignment asks you to review the book as it relates to issues or themes discussed in the course, or to review two or more books on the same topic, your introduction must also encompass those expectations.
EXPLAIN RELATIONSHIPS
For example, before you can review two books on a topic, you must explain to your reader in your introduction how they are related to one another.
Within this shared context (or under this "umbrella") you can then review comparable aspects of both books, pointing out where the authors agree and differ.
In other words, the more complicated your assignment is, the more your introduction must accomplish.
Finally, the introduction to a book review is always the place for you to establish your position as the reviewer (your thesis about the author's thesis).
As you write, consider the following questions:
Is the book a memoir, a treatise, a collection of facts, an extended argument, etc.? Is the article a documentary, a write-up of primary research, a position paper, etc.?
Who is the author? What does the preface or foreword tell you about the author's purpose, background, and credentials? What is the author's approach to the topic (as a journalist? a historian? a researcher?)?
What is the main topic or problem addressed? How does the work relate to a discipline, to a profession, to a particular audience, or to other works on the topic?
What is your critical evaluation of the work (your thesis)? Why have you taken that position? What criteria are you basing your position on?
PROVIDE AN OVERVIEW
In your introduction, you will also want to provide an overview. An overview supplies your reader with certain general information not appropriate for including in the introduction but necessary to understanding the body of the review.
Generally, an overview describes your book's division into chapters, sections, or points of discussion. An overview may also include background information about the topic, about your stand, or about the criteria you will use for evaluation.
The overview and the introduction work together to provide a comprehensive beginning for (a "springboard" into) your review.
As you write, consider the following questions:
What are the author's basic premises? What issues are raised, or what themes emerge? What situation (i.e., racism on college campuses) provides a basis for the author's assertions?
How informed is my reader? What background information is relevant to the entire book and should be placed here rather than in a body paragraph?
WRITE THE BODY
The body is the center of your paper, where you draw out your main arguments. Below are some guidelines to help you write it.
ORGANIZE USING A LOGICAL PLAN
Organize the body of your review according to a logical plan. Here are two options:
First, summarize, in a series of paragraphs, those major points from the book that you plan to discuss; incorporating each major point into a topic sentence for a paragraph is an effective organizational strategy. Second, discuss and evaluate these points in a following group of paragraphs. (There are two dangers lurking in this pattern–you may allot too many paragraphs to summary and too few to evaluation, or you may re-summarize too many points from the book in your evaluation section.)
Alternatively, you can summarize and evaluate the major points you have chosen from the book in a point-by-point schema. That means you will discuss and evaluate point one within the same paragraph (or in several if the point is significant and warrants extended discussion) before you summarize and evaluate point two, point three, etc., moving in a logical sequence from point to point to point. Here again, it is effective to use the topic sentence of each paragraph to identify the point from the book that you plan to summarize or evaluate.
QUESTIONS TO KEEP IN MIND AS YOU WRITE
With either organizational pattern, consider the following questions:
What are the author's most important points? How do these relate to one another? (Make relationships clear by using transitions: "In contrast," an equally strong argument," "moreover," "a final conclusion," etc.).
What types of evidence or information does the author present to support his or her points? Is this evidence convincing, controversial, factual, one-sided, etc.? (Consider the use of primary historical material, case studies, narratives, recent scientific findings, statistics.)
Where does the author do a good job of conveying factual material as well as personal perspective? Where does the author fail to do so? If solutions to a problem are offered, are they believable, misguided, or promising?
Which parts of the work (particular arguments, descriptions, chapters, etc.) are most effective and which parts are least effective? Why?
Where (if at all) does the author convey personal prejudice, support illogical relationships, or present evidence out of its appropriate context?
KEEP YOUR OPINIONS DISTINCT AND CITE YOUR SOURCES
Remember, as you discuss the author's major points, be sure to distinguish consistently between the author's opinions and your own.
Keep the summary portions of your discussion concise, remembering that your task as a reviewer is to re-see the author's work, not to re-tell it.
And, importantly, if you refer to ideas from other books and articles or from lecture and course materials, always document your sources, or else you might wander into the realm of plagiarism.
Include only that material which has relevance for your review and use direct quotations sparingly. The Writing Center has other handouts to help you paraphrase text and introduce quotations.
WRITE THE CONCLUSION
You will want to use the conclusion to state your overall critical evaluation.
You have already discussed the major points the author makes, examined how the author supports arguments, and evaluated the quality or effectiveness of specific aspects of the book or article.
Now you must make an evaluation of the work as a whole, determining such things as whether or not the author achieves the stated or implied purpose and if the work makes a significant contribution to an existing body of knowledge.
Consider the following questions:
Is the work appropriately subjective or objective according to the author's purpose?
How well does the work maintain its stated or implied focus? Does the author present extraneous material? Does the author exclude or ignore relevant information?
How well has the author achieved the overall purpose of the book or article? What contribution does the work make to an existing body of knowledge or to a specific group of readers? Can you justify the use of this work in a particular course?
What is the most important final comment you wish to make about the book or article? Do you have any suggestions for the direction of future research in the area? What has reading this work done for you or demonstrated to you?
When we say DIY Marquees we really mean it! Our marquees are designed with function in mind so that they are really able to be "do it yourself" marquees. Choosing the type of marquee that you need for your event is the first step in planning the event. Depending on the kind of event you are hosting, you will need to ensure that your marquee has all of the relevant and useful aspects which will meet the needs of your perfect event. Beginning the process of choosing the perfect marquee for what you need, you may find that you need some advice to begin with and we are ready to help you with all the aspects of the type of marquee that you need, especially if you are someone who has never used a marquee before. Our marquee ranges have been designed to be strong, durable and easy to set up. So even if you haven't thought about all the aspects, we have! We will guide you with making your decision based on all the facts!
Once you have made your decision and are happy that you have the perfect marquee, you will want to know how to go about setting the marquee up on the day. Naturally if you are doing this for the first time then things will be a little confusing but we are here to show that this is nothing to worry about. In fact, our commercial marquee of 6m x 12m will only take 3 people roughly 3 – 4 hours to put up for the first time. And we assure that after setting up your marquee more than once, you will find that it goes even quicker than and that 2 people could probably manage on their own!
To make things even easier for our first time buyers, we provide and step by step guide along with photographs which you can follow as you go to make sure that you are setting up the marquee correctly in the most time effective way possible. Not only that but we have posted an online video on YouTube where we show you exactly how it is done and if worst comes to worst, we are available telephonically if you find that you are struggling with any aspect of set up. But we find that generally our marquees are so easy to set up that you will not have any problems!
One thing that we do definitely recommend is that the setting up of the marquee is not left until the day of the event. Not that you need the time to set the marquee up properly, but you will want to allow time for the decorating of your marquee. Sometimes there is flooring that is laid down as well. We recommend that you go ahead and lay the flooring as soon as the marquee is up so that you can move in and out of the marque with ease while you are decorating. Don't worry about the grass not growing… its only a few days that grass will recover in no time!
So what we recommend is that you contact our offices and have a talk with our knowledge staff who will put your mind at ease so that you can plan the rest of the event with piece of mind.
Need help planning your marquee click here for our interactive marquee planner.
Tantra' is a Sanskrit word which means 'woven together'. During a Tantric Journey Tantra Retreat Thailand , mentor Mal Weeararatne attempts to 'weave' together different tao and tantra practices in order to connect with the world around us.
During a Tantric Retreat Thailand, you will learn how to harness sexual energy to revitalize every cell in the body. You will learn on the Tantra Retreat Thailand to be become conscious of the continuity of awareness in everyday life, and that all of life can be sacred when imbued with that intention. Through the teachings you will receive on Tantric Retreat Thailand you will begin to experience bliss in your life and begin to see how there is beauty in even the smallest and most mundane things in life; in short after going on a Tantra Retreat Thailand your life will become orgasmic.
At a Tantra Retreat Thailand, the Tantric Journey teachings will address the physical, the energetic, emotional, wisdom, and the bliss body by combining a unique blend of emotional detox, tao, tantra and holistic therapy techniques. Students at a Tantra Retreat Thailand will benefit from the vast Tantra knowledge held by Tantra Master and teacher, Mal Weeraratne.
On a Tantric Retreat Thailand students will explore Tantric spirituality and will come to understand and experience why Tantra is a unique, blissful, life embracing modality. Students on a Tantr Retreat Thailand will learn both the theory and practice required to incorporate sexual energy as part of the spiritual path.
Escape from being stuck in a cycle of negative emotions and thoughts by learning to cast of nnegativeemotions and re-centre yourself during a Tantric Retreat Thailand. During Tantra Retreat TThailandit is possible to find the life force flow from within yourself and to let go of negative emotions and to begin celebrating life again.
During a Tantra Retreat Thailand you will learn the ultimate skills to leading blissful life and will be given the training, knowledge and keys that will allow you to start living your life to the full with your life force flowing freely in yourself.
In any construction project involving an architect will involve 3 main aspects, namely: Design, Documentation and Construction and with a well-established firm like dblo Associates, with a team of consummate professionals behind you, you will find all of these aspects are not only completed in accordance with every compliance regulation being met, ensuring accuracy and safety first, but you will also find that the design of your most important building project is designed to perfection, aligning to your perfect building dream.
dblo commercial architects Kensington and commercial architects London Bridge are Architects who are involved in more than just the design of a building.  Personal integrity and genuine care set them apart from your usual architectural firm. dblo architects view their role in the building and construction process as important in every stage of construction. From the moment that a client brings them their initial dream concept for the construction and design, through to the first day of opening , dblo architects remain invested in your project, remain involved as buildings evolve to incorporate new surroundings and ideas.
While their reputation precedes them, there is no sense of complacence when it comes to providing excellent services to their clients on an on-going basis. As a professional licensed organisation, they are responsible for public safety and overseeing of projects – both key and vital aspects of the architectural process. With a team of highly motivated and dedicated staff, you will not find an organisation with more knowledge and experience in a vast variety of projects, including interior design and development as well as architecture.
If enhancing value through design is something that you are looking for when it comes to your next building project, contacting dblo architects is the best investment in time that you could make. Once done, you will find your architectural needs once and for all taken care of.are Architects who are involved in more than just the design of a building.
At Tantric Journey we offer a range of powerful and transformative tantric retreat options for you to choose from. If you are thinking of going on a Tantra retreat then our tantric retreat options will definitely be of interest to you.
Tantric Journey is highly experienced in offering tantric training and our tantra retreat is designed to offer a transformative experience that will give you great insight into authentic tantra. The Tantric Journey's tantric retreat will help you to cast off negative emotions and improve all aspects of your life including love, pleasure, communication, sexuality and intimacy.
By attending a Tantra Retreat you will be taking your relationship with yourself and others to the next level. You will discover how to deepen relationships, harness sexual energy to revitalize your whole body and life. During a Tantra retreat you will be exploring an ultimate path of enlightenment where your innate sexual energy is used and transformed to fuel your body to it highest ability of love and of consciousness. On a Tantric Retreat you will learn how to begin living blissfully and how to achieve your full potential.
A Tantra Retreat is suitable for men, women and couples. Tantric Journey offers Tantra Retreat options throughout the United Kingdom and Overseas.
A Tantric Retreat is a journey from the mundane to bliss, from ignorance to understanding, from struggle to peace In a Tantra Retreat you will find that you will undergo an exploring an ultimate path transformation where you will become more alive and you will begin to move along a path of enlightenment.Every Tantric Retreat and Tantra Retreat is an opportunity to find a bliss within yourself where sexual energy is harnessed and bliss, love and consciousness are aligned. A Tantric Retreat gives you methods and techniques that support you in your daily life in being connected with existence in a sensual and sacred way.
The retreats are facilitated by Mal Weeraratne who shares his 20 years of previous experiences on the path of Tantra and emotional detox through Tantra and Tao bodywork.
To embark on a Tantric Journey, Tantric Retreat is to accept the key to blissful

There is nothing in life as certain as death and taxes. Attributed to Benjamin Franklin for putting this truth of life into plain text for all to remember, there is certainly no truer statement about life. Life is at best, unpredictable and no one can blame a person for spending most of their lives, avoiding the topic of their death or the passing of someone they love. It is undeniable that of all the things in life that we wish to spend time to worry about, death does not make the top of the list. Yet if you think about how much time and energy goes into protecting life, it makes sense that equal energy should be affording to the loss of life.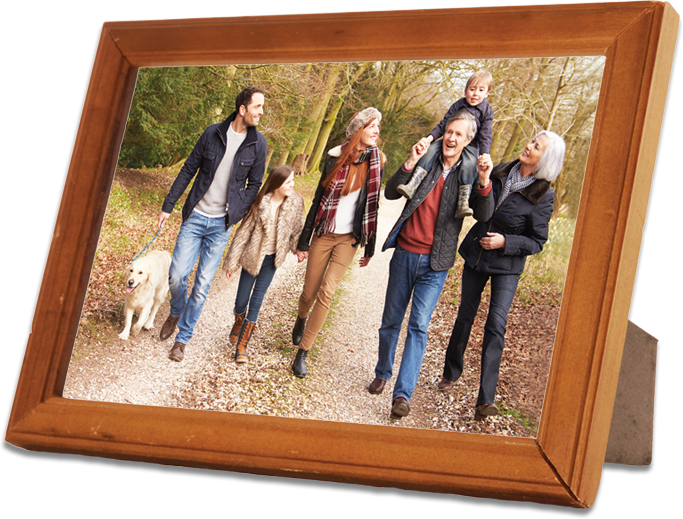 The cost of living is high. Medical services and insurances are perpetually increasing in costs. Taking steps to finance yourself in your retirement years is expensive but must be planned in advance otherwise the rising costs of inflation will stifle your options. As you age and finally reach retirement age, not everyone has the luxury of having had the chance to set themselves up to afford their own lives in their later years, once retirement age has been reached.
What happens to older folk as they age. True that the costs of child-raising should drop as your children become independent and begin to have jobs of their own. The cost of educating your children falls away as they begin to set themselves up in life to be able to independently afford their own lifestyles and families. Older folks may choose to downsize their homes, cars and other aspects of their lives which may have previously been necessary.
The picture that is given to us of our the golden age of retirement is that of restful afternoon naps and travelling abroad to sun-filled countries. But what if, as in life, the unexpected happens? How do you account for the unaccountable? The only way to do that is to expect the unexpected. And when it comes to your passing, or old age, the best thing that you can do as a young person, is speak to people who are experts in this area. Lodge Brothers offer comprehensive legal services including Wills, Probate and Power of Attorney Walton 0n Thames.
There are things that are vital for a young person to do in order to prepare in order to protect the ones around them from unexpected financial problems caused from your passing. The first and most important thing to do is to prepare a Will. When someone dies without a Will, the issues can be numerous and unpredictable. Life is complicated, so preparing a Will helps to ensure that your passing doesn't complicate the lives of those closest to you. Having a Will not only allows you to advise on things such as how and where you would like to be buried, who will receive your possessions and to what degree, it also takes the strain off the lives of those around you… by choosing an attorney to help with your affairs while in probate, you ease the strain on your family members significantly. For peace of mind contact Lodge Brothers Power of Attorney Weybridge.
Contact Power of Attorney Guildford for more information, a free no obligation quote or initial advice…
Mal Weeraratne is the founder of Tantric Journey and a master in the field of human emotional detox. Having studied the field of sexual dysfunction and emotional detox for over twenty years, Mal Weeraratne is a leading name in the understanding of and release of negative, stagnant emotions from the body.
Not only is Mal Weeraratne a knowledgeable and experienced emotional release practitioner, but Mal Weeraratne is also a dedicated trainer and teacher with Mal being committed to passing on the gift of his knowledge and experience to others.
Mal Weeraratne has trained hundreds of students at both his London Tantra studio as well as at other highly considered locations including the acclaimed Tao Gardens in Thailand. Mal never tires of researching and teaching emotional release through body therapy and it would be accurate to describe Tantric Journey and emotional release through body therapy as Mal Weeraratne's life's work.
Indeed Mal Weeraratne has treated thousands of men and women from around the globe with his powerful, effective and unique emotional release techniques that are a blend of Tantra, Tao and body therapy modalities.
For well over two decades Mal Weeraratne has been practicing Tantric Journey and with thousands of client and student testimonials praising his work it is not surprising that his central London practice is extremely busy.
Author of 'Emotional Detox through Bodywork', Mal Weeraratne could be accurately described as a Tantra Master, having been the first certified tantra therapist to graduate from Source School of Tantra in the USA, Mal Weeraratne has continued to practice, write, treat, educate and heal with Tantric Journey.
Mal Weeraratne seamlessly never ending energy and enthusiasm for his Tantric Journey work is both admirable and commendable. He has dedicated his life to the work of emotional detox and now with hundreds of therapists trained and qualified a certified Tantric Journey practitioners it seems certain that his work will continue to thrive and expand.  Mal Weeraratne explains that his plans for next year involve certified courses and another book as his therapy session diary bulges with appointment one wonders where Mal Weeraratne will find the time to launch another successful book title and teach even more courses.
IBS Industrial Blower service has been a preferred supplier through the UK for more than 30 years of business and engages with customers in industries including electrical, engineering, manufacturing and many more.  IBS carries a large range of blowers, pumps and compressors as well as Dry vacuum 
pumps.
IBS ensures that a collection of fully packaged root blowers, which are prepped and ready for dispatch at any point convenient to our customer's needs, is at hand. Whether it be as a result of accidental damage, an emergency breakdown, planned repairs, maintenance and upgrades or as a result of short term increased demands for additional air or as a result of testing a new system, IBS has Blower Sets and generators as well as certified contract lifts available for hire to assist with the ready fast delivery.
Our innovative range of Blower sets boast the following features:
– Air volume flow rates between 30 and 9,400 m3/hour FAD (oil free)
– Pressure differentials up to 1.0 bar
– Variable speed drives
– Acoustic attenuation
Instances where it is larger blower sets that you are considering, IBS can supply a fully fitted transport frame which is fitted with an acoustic panel, enclosure drives which come with variable speeds in order to ensure supreme functioning output without surplus or superfluous operational expenditure. Smaller blower sets may be delivered with either the fully fitted transport frame, or they may come as a flatbed set. Both small and large blower sets come completely delivered with electric motor drives as well as air ancillaries and any additional pipework, hoses and fittings which may be required on-site can be provided to clients, with any additional connection points.
If there is a further constraint for generator units or sets, for instances where the typical power supply is not available or for inaccessible sites where power supply availability is of concern, these can be provided. Generator sets come fully loaded with petrol and load cables for your convenience. IBS also offers both standby and unlimited usage rates for petrol, which are available on request. Clients who are interested in the unlimited usage rates may also enquire about IBS providing this service as a means of preventing or eliminating your need to manage the use and costs of fuel, which is especially advantageous for periods of prolonged use.
IBS also have a range of rotary vane, side channel and claw type machines for pressure applications with discharge pressures up to 2.0 bar gauge.
Are you thinking about choosing a respective date for an important event or occasion? If this is something that you have never done before, rest assured that Dukes of Daisy is well versed with loads of experience in helping you find the right person for your needs. We are here to help and can assure you that we check all of our companions to make sure that we have a great line-up of partners for any person, at any occasion. We keep things friendly and discrete so that you feel sure that you are in safe hands. The key to Dukes of Daisy escorts is that they are non-sexual partners so this immediately sets the tone for your event. Each partner and their companion are primed and understand that our escorts are here to be friendly, attentive and to help you feel relaxed at every stage of your date. Dukes of Daisy have hundreds of plantonic friend to rent.
Choosing the perfect companion is also key to ensuring a successful meeting. So here's some tips to help you with making the right choice… take an extra minute to think about what you are looking for at your event and this will certainly go a long way to ensuring that you get what you want!
Firstly, it is important that you know what kind of companion you are looking for. The best way to do this is to decide on the type of personality that you are looking for which will match or compliment both your personality as well as be likely to enjoy the occasion that you are thinking of accompanying that person to. If it's a family wedding or a business year-end function, you may think of someone who is able to mingle with strangers as well as someone who likes to stay up late and enjoys hitting the dance floor. If it's a visit to the theatre that you have your heart set on, then you might prefer someone who is great with one-on-one interaction and who has a passion or interest in the arts. And if there is a dinner included, well then you would want someone who is easy to be around and who enjoys conversation. Some personalities are more extraverted than others… some shy, some outgoing… choose your perfect date based on the type of personality type you think will enjoy the type of event you are going to.
Another thing to remember is that a person who is interested in the type of social outing that you have planned will help you to enjoy the event. Choosing a companion based on their profile write up will help you to know they type of person you are choosing as well as their interests. Everyone knows that like attracts like, so why not focus on finding someone who has similar interests to you. That way, it's likely that you will have something in common to talk about and this always helps the evening to flow.
While we don't always judge a book by its cover, it's a good idea to note the type of person that you see in the profile picture. Often this is a big clue as to what type of personality they have and by looking their photo, you can get a great idea of their style. People always give off clues as to their personality types and one way of doing this is by the clothes they wear. Bright colours and fun outfits probably indicate someone who likes to have a fun time and who is out-going. Someone who is dressed conservatively will more than likely be that way by nature. So take in the social clues and make your choice based on what you see versus the type of setting that you are taking your companion to.
Follow these 3 steps, book a date and you are guaranteed to find a fun date for any occasion!