admin
This user hasn't shared any biographical information
Posts by admin
If you are in the business of hiring out marquees and know that now is the time to start thinking about providing the ultimate, alternate venue for company's who are getting ready to show their employees their appreciation for all of their efforts throughout what has been a trying year. Those who are looking for a way to host their loyal clients, who have stood by their side through the thick and thin of the year and who are looking for an option which will accommodate people in small groups, where there is plenty of ventilation and space to allow for social distancing. DIY Green Marquees are the most versatile way for a company to hold many small events, while ensuring that there is no risk on those who will be attending the event. No doubt one of the easiest and most cost-effective yet able to accommodate all the usual needs which an end of year venue needs to offer, providing a way to put on a show to impress clients and employees alike.
DIY Marquees offer a variety of superior ranges of marquees, including the DIY Marquee green marquee, which has the capacity to meet your clients' venue, needs to help them set up the event of the year. Hirers are encouraged to look at the online interactive marquee planner and check out the options that are available to help you to make your marquee a suitable venue with all of the trimmings. Not only are the marquees fully aligned to all of the health and safety requirements, in terms of the standards of material DIY Marquees use to construct their marquees, they also meet all legislative requirements and can be beautifully constructed to look like a fairy-tale Christmas. All it takes is a little extra attention to the electrics and you will be able to light your marquee up like a Christmas tree for the ultimate holiday feel.  DIY Marquee is always looking for inspired and interactive ways to make the marquee experience easier and safer for the full lifespan of the marquee and will never leave hirers stuck for new ideas to make their marquee the most desirable and sought after venue.
DIY Marquees offers 2 excellent options in terms of lighting solutions for marquees. A superior choice of lighting is offered as part of the marquee lighting packages, such as your ultimate marquee chandelier or the retro and classic style marquee festoons. Secondly, and something that is highly recommended for hirers, is to do your own marquee electrics so as to ensure the standards are always compliant and that should any emergency occur, there is always someone on site to assist with the repair. It does not take much lighting to make your marquee look particularly pretty but for those who what a little something more elaborate or complex, consider attending one of the electrics courses aimed specifically at those in the hiring industry. Light courses and PAT lighting course information is available online for those who are ready to take the next step. find out about Marquee Electrical Courses
Our family had no idea what we were about to face when our family was struck down by corona virus in May of 2020. Living with my elderly mother and father-in-law was intended to keep them financially stable and safe in their latter years and it was a choice our family made, to ensure that we would always be just a door-knock away when every they needed us for the small things or the big things. One of those big things happened to our family at the end of April as the country locked down to protect each other from… well… each other. Since my mother and father in law were of the vulnerable age to the deadly virus, we endeavoured to take every precaution to ensure that they were isolated and that all exposure opportunities were limited. Like many other families around the UK, it became priority to ensure that there was as little risk to the family as we could physically mitigate.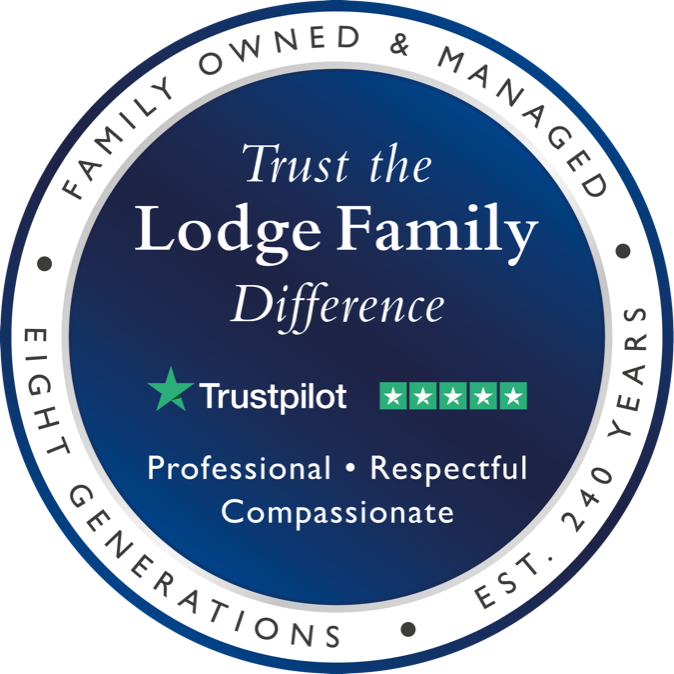 As it so happened, with a number of additional underlying comorbidities, my mother-in-law began to display some of the symptoms including fever, dry cough and severe headaches and was subsequently collected on the May Day bank holiday 2020 and taken via ambulance to New Victoria Hospital. After testing positive, the hospital placed her in high care on a respirator and we waited with heavy hearts for 3 days as she used all of her energy to fight off the virus. Finally, in the early hours of Tuesday 5 May, she lost her fight and passed away leaving my father-in-law and her two grown son's and their families, reeling with disbelief and immeasurable sadness that this virus is so destructive. From there everything became a bit of a blur and we immediately started looking for funeral directors to assist us with the preparation of the funeral. Just a few minutes' drive from the hospital we found the Funeral Directors New Malden branch of Lodge Brothers funeral directors who responded immediately, despite us contacting them in the exceedingly early hours of the business day, to our every need.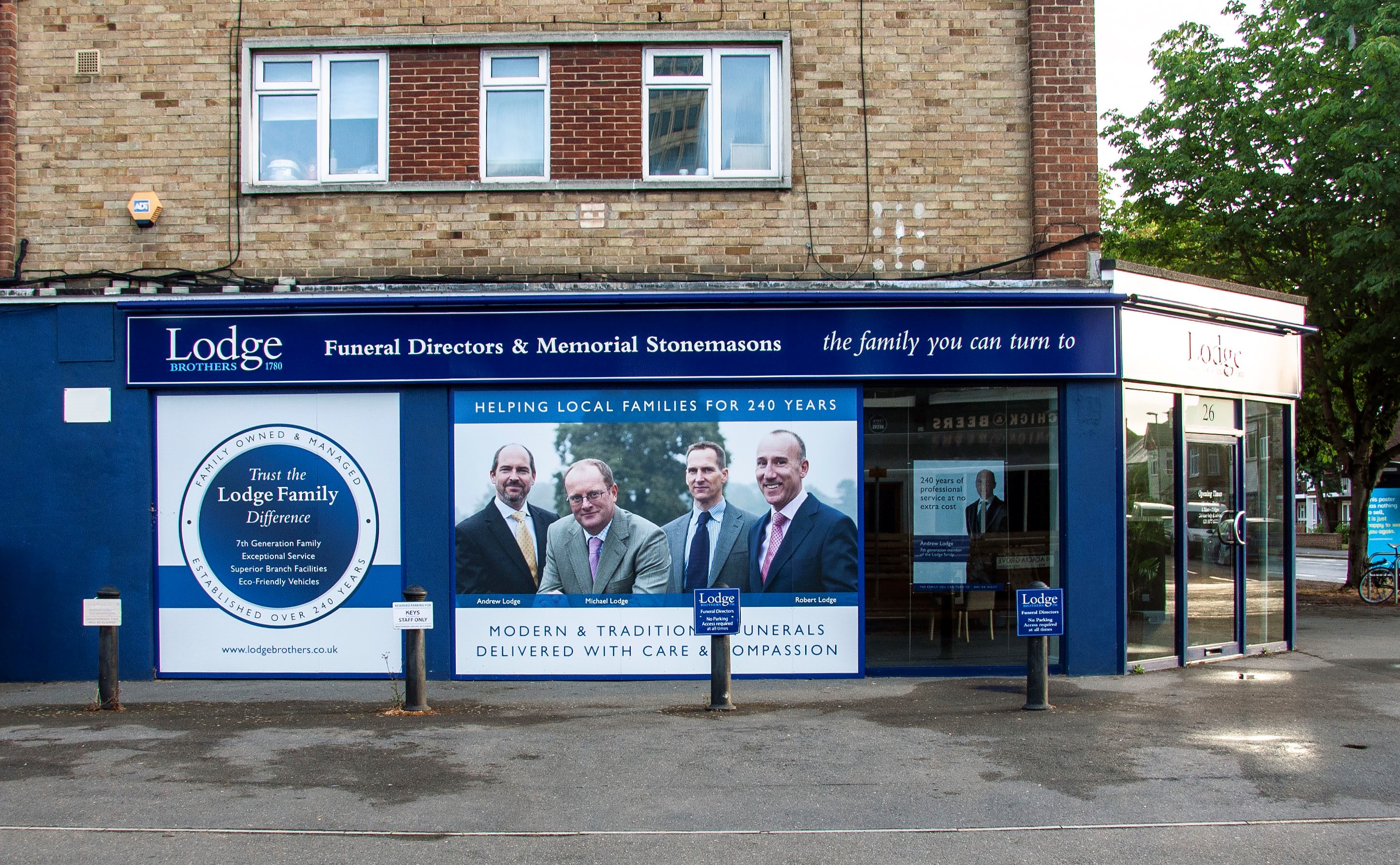 When we arrived at the Lodge Brothers office later that day, the staff were extremely compassionate and prioritised our needs, from the minute we walked in. Their professionalism and compassion made us feel like we were the only family in the whole world, who was going through the passing of a loved one. All plans came together seamlessly as Kerry listened carefully to all our requests calmly and with 100% attention to detail which we so appreciated as everything was all so very overwhelming to process and decision-making was particularly difficult. Lodge Brothers staff went over and above to get us through the difficult time, which was especially helpful for my father-in-law whose whole life had changed in an instance. We thank Lodge Brothers Funerals and while we don't look forward to it, we will trust you to help our family when we need to, in the future.
Funeral directors Ascot, Funeral directors Shepherds Bush are there for you family in time of grief!
One of the aspects of IBS's business strategy that makes it stand out above the competition is the incredible range of high quality industrial blowers, pumps, vacuums and similar products that are available to meet the needs of any small, medium or large industrial business. IBS is considered by many as the only "go to" company which will be able to provide companies with a fully stocked supply of brand name products, available at short notice. Whether you are planning preventative maintenance, upgrading or simply in need of repairs to be made to your current machinery, IBS has the service and product list which will meet your business requirements. There is no emergency that cannot be attended to in an economical way but the highly trained engineers and dedicated  experts in vacuum technologies, applications and systems employed at IBS, ensuring as little unplanned downtime as physically possible so that your business can continue to meet its production needs.
The manufacturing, chemical and similar industries are always on when it comes to production which leaves extraordinarily little time for downtime. When it does come time for planned preventative maintenance within your company, IBS engineers can advise as to which industrial products and equipment are best suited to provide the most appropriate solution for any specific application you may have. This solution will inevitably include all of the main provisions and requirements for your business, including vacuum level and evacuation volume and speed, in line with the business operating costs. All of which comprises relevant aspects of environmental obligations and compliances. For example, your business may be in the marked for a side channel blowers or vacuum pump and would be able to choose from the extensive range, including Robuschi, Busch, Becker as just a few high quality brands which IBS will be able to provide. While IBS stocks, repairs and reconditioning all ranges and brands of vacuum pumps and blowers, the company is proud of the extensive variety of industrial products which are available.
Those in the market for high performance liquid ring vacuum pumps, side channel blowers and industrial vacuum units may also be interested in the option of hiring fully portable vacuum units, suitable for material gathering anywhere on site, in all industrial and commercial applications. IBS offer a wide range of Industrial vacuum loaders, portably by forklift, such as the FVP 25 heavy-duty, high-performance, industrial vacuum loader. Portable vacuums are equipped to amass a range of materials comprising all fine particles up to an aggregates 50 mm in size. This excellent industrial unit has a maximum loading rate of 3 tons per hour for a distance of 40 meters or even further when utilised with a vacuum interceptor skip and fixed pipework system. Units are available on hire for trial purposes and can be provided for short, or long-term projects and contracts as well as leased. Offering high performance, quality and reliability, versatility and productivity, the FVP25 can be supplied with an additional 1 cubic meter fork lift intercept, sealed skip, bottom dump intercept hopper or filter hopper.
Choosing the correct IT business partner, who supports both your computing requirements and provides your business with managed IT services, is not a decision one should take likely.
Knowall IT private cloud computing makes IT a business imperative to deliver high performance cloud hosting that is so reliable, that the concept of "always online" is not a throwaway line but the truth With cloud hosting your business and employees will always be able to work.
Hundreds of clients trust Knowall IT with their most important business requirements; the ability to be online 24 x 7 and available to their clients, anytime and anywhere. Providing high performance hosting means that Knowall IT is able to guarantee performance through infrastructure that provides the ability to process an exceptional number of requests at any given time, with exceptional speed.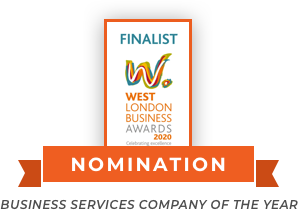 Performance and availability simply go hand in hand and together translate into cost-efficient and cost-saving results for your business. Comprising multiple server solutions, combined with systems specifically created to excel in performance, diverting and balancing web traffic when required, and optimally performing to maintain exceptional performance, is the high standard exceptional service, which you can expect from Knowall IT London.
While managing an immeasurable number of factors that can have an effect on your computing performance. From numbers of users, how many platforms that ulitise the system to how many connections being made and from which locations, can be under-estimated.
There is no room for error when it comes to designing custom built software and hardware solutions and infrastructure capable of maintaining high-powered technological performance.
Click here to find out more about IT Support London
BUSINESS ENABLER
Let us worry about the IT while you focus on your business
HUMAN TOUCH
IT Support with a personal approach to customer services
STAY AHEAD
Our proactive approach ensures you remain at the forefront of technology
Knowall IT support west London is a well-known and established Managed services company that has been associated with many of the leading companies across the UK as their preferred partner for IT services. Offering services mostly related to leading-edge cloud-based services and technical assistance so that when you engage with Knowall IT services you engage with the future of technology. Focusing on the provision of high-level performance at all times, Knowall IT achieves superior service-provision above and beyond the expectation of those who entrust their IT to Knowall IT. This is something that comes as part of the package. If your business's IT is not operating to its best potential or if you are looking for innovative technology to assist you to perform to your best in your business, investing in an outsourced managed services is what you need to do and invest with Knowall IT simply because of their reputation for being better than the rest. An experienced and dedicated team of employees with a global reach, Knowall IT is ready to take your queries at any time. Friendly staff are ready to assist you with any of your technical IT issues.
All of the hardware that is utilised in providing IT services are owned and managed by the company which means that our clients are always guaranteed that the services on offer will always be the latest that technology has to offer. Latest software versions are automatically updated so that our company can offer your company the most improved levels of performance over and above the existing solutions that are on offer. This goes hand in hand with our 100% customer focused guarantee which means that you come first 100% of the time. Knowall IT staff are so dedicated to offering the correct solution for you and ensuring that you receive more than you asked for when you partner with us. With a vast knowledge of different industries, organisations, and companies who each have their own specific needs, there is no scenario that we have not seen before which means that there is already a solution out there waiting for you to find it. Don't reinvent the wheel yourself with inferior technology – simply turn to the IT experts in Managed Services.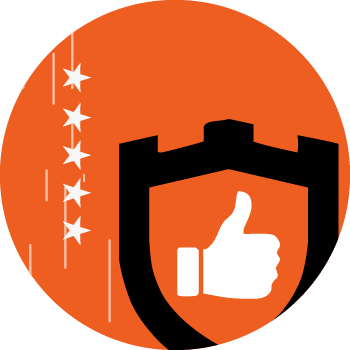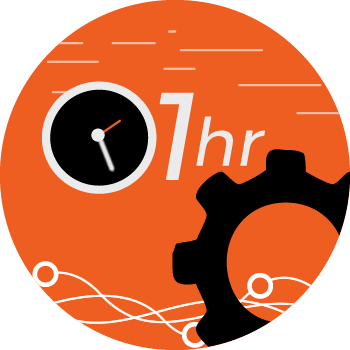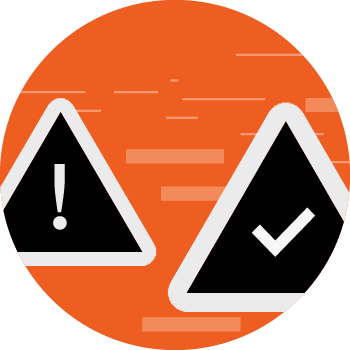 If this isn't enough to convince you that this is the best option for your business, here are some additional points for you to consider:
This London based team is available twenty-four seven for around the clock access every single day of the year
As a trusted IT Partner, the responsibility of all your IT needs and projects is ours from the moment you sign up, no matter your IT history
Access IT engineers who will be at your site within 1 hour if the problem is something that cannot be resolved by the Helpdesk or first level support
Avoid waiting in the queue to speak to a technician – immediate access to our qualified helpdesk expert
Constant communication will keep you up to date and informed of what is happening in the world of IT and if this affects your business, you will know about it first
Our clients are King, and we harvest long-term relationships with our clients ensuring the Knowall IT is the ONLY Managed IT service provider you will ever need.
Dukes of Daisy offers a unique companion service that differs from the typical escort services as well as the usual dating services. This is something unique and different.
Dukes of Daisy is not your usual dating service in that the goal is to assist people to find their perfect companion for an event, or to find someone who is available to accompany you for a specific purpose. Dukes of Daisy escorts do not offer services other than companionship. The service is based on the understanding that this is not a traditional dating service but rather a service of time together. Dating sites can, in some instances, lead to a long-term relationship and if that is what you are looking for and if you are lucky enough to find someone online who is looking for the same things that you need, then a dating site is better suited for you.
In the same way that if you are looking for a long-term dating experience when you visit a dating site, you might consider another type of service if you are looking for a more physical, short-term experience offered by an escort. There are also many online services which fall somewhere in the middle of these two types of experiences, where you might find a short time partner for an evening or where, if you strike it lucky, you might find someone that you bond with at a deeper level. The difference here is the intention behind the connection is specifically more short term and the rest is left to chance, Lady luck or Cupid.
Become a Male escort with Dukes of Daisy and offer the service of companionship as an alternative to these experiences. A Companion Escort Service is when you accompany a woman to any event that she may have to attend or social obligations, such as dinners, work events, a wedding, funerals, birthday and so on. What you have to offer is your time which comes with no strings attached so that the woman you are with is not in a situation where they feel worried or anxious about how the day will end or if they are supposed to do something that they did not intend from the day. Sometimes, people just want companionship to ease a difficult social event and without the pressure of expectations. If this is something that you feel you can offer, then you are the perfect person for the job and Dukes of Daisy is waiting for you to register online to become a male escort! Just as there are many people looking for companionship, Dukes of Daisy is looking for all types of people to join the party and volunteer their time for this purpose. All while making an income at the same time. This is a scenario that comes with no pressure and is what it is from the beginning with no questions asked. What could be easier than escort companion services! Works for everyone!
UK-based IBS Industrial Blower Services has grown from its inception in 1987 into one of the UK's most comprehensive and expansive repair and service centres for roots type blowers and vacuum pumps, as well as being nominated as preferred supplier for many top selling industrial brands and products, including Mix srl, Olocco company and Gvf impianti
Companies throughout manufacturing and production industries for engineering, electrical, chemical and more, have been satisfied with the expert knowledge of the employees at IBS as well as the versatility of both products and services supplied by IBS. The company ethos is to ensure that the company's clients are kept up and running as the result of the "astute advice, efficient service and technical excellence" which they receive from IBS.
IBS holds the belief that their own success is as a direct result of the structures which they have in place to sustain their clients' needs, coupled with their commitment for uncompromising dedication to ensuring customer satisfaction, above all else. This, coupled with the efficiency and expertise that they bring to every single project regardless of its size or duration, is what keeps them ahead of the rest with a reputation to uphold their devotion to service excellence.
One size does not all, in the fast-paced and competitive engineering, manufacturing, chemical and similar industries which is why choosing the service provider who can deliver your specific industrial needs, regardless of turn-around time, can make all the difference. IBS has equipment ready for delivery or can accommodate the collection of industrial equipment, at any time. Dense conveying equipment, industrial mixing equipment, Zepher blowers, Siemens blowers, and Robuschi blowers are some of the examples of specialised products that IBS can provide to your business in order to keep production on the go.
IBS services include the repair and servicing, including reconditioning of blowers, pumps, seals, compressors, filters and road tanker equipment. Equipment is also available for hire for instances when your company's equipment is undergoing planned maintenance or repair. For customer convenience, on-site services include equipment servicing, site surveys, fault finding, site and energy audits which are performed by a team of engineers and technical staff who can also assist with bespoke solutions specific to your company's growth and development needs. Engineer visits can be arranged to suit your schedule and for emergency situations, engineers and staff readily available for you to contact directly during office hours within a turnaround time of 4 hours for company's who are within a 100 mile radius of the nearest engineer. A fleet of flatbeds are on hand to facilitate the transport and handling of equipment from locations around the country, ensuring an efficient turn-around time for your repair needs.
With by far the widest range of industrial equipment, of various makes and models combined with the quality of service on offer, its no wonder that IBS has the reputation that it has for attending to the needs of their clients regardless of the large variety of services on offer. Contact the expert sales staff to find out more.
What is probate and why is it necessary to involve an attorney in the process of probate proving? It may not be necessary for a person to use an attorney for this process however if this is something that you are not familiar with, it is highly recommended for you to let an attorney assist you in order to ensure that everything is completed and assessed as it should be. Without the appropriate experience in this area, the situation can be over-whelming and may end up cost you in the long run.
Lodge Brothers probate Guildford Legal services employees are not only familiar with the process, and they have also dedicated their life's work to offering the best service and expertise to those who seek them out for assistance. After the passing of your family member or loved one, a person has many difficult decisions to make, least of which is dealing with the will of the person who has passed away. What happens if the will is not verified or is contested at court? Well this is the time when its better to hand over to the professionals.
A probate estate comprises of all the assets and liabilities that a person has when they pass away. These assets and liabilities are verified by proving that the Will that the person has left behind if they have indeed left a Will and instructions therein, is a genuine instruction from the departed as to how they would like their estate to be dealt with and settled. Assets include everything that the deceased physically owned both specified and unspecified in the last Will and testament. All the possessions that a person has, must be dealt with correctly at the time of passing, no matter how big or small, no matter how valuable, be it emotionally or financially. Probate is an active process that helps to sort the estate of the passed individual out as intended.
The process of probate Feltham can sometimes be sorted out in as little as 6 months, in some cases.  can take as long as 2 years or more to assess and verify. The timeframe of the probate Weybridge process depends on the complexity of the estate which can also be affected when the Will is disputed by a family member. Some small estates are the rare exception to the process and may not require probate Sunbury at all.  A court supervised process, probates can be a complex procedure.
Lodge Brothers probate Ashford legal services, partner to the Lodge Brothers family of funeral directors, have the know-how of the legal process of probate to ensure a stress-free process. Once all is said and done there are only benefits to contact Legal Brothers Legal Service attorneys, Sophie, Emily and Hannah, to assist you with this emotionally draining process. Services for probate can be agreed to and paid for ahead of time which will ease the process at the end of the day and ensure that the estate is correctly and accurately handled as preferred.
Contact probate Woking, probate Sunbury and probate West Byfleet for any legal advice regarding your loved ones.
Nothing could be more romantic that a glorious marquee setting for your wedding day because when you use a marquee you can literally design your dream venue and place it anywhere you need to. Its absolutely the most fun type of wedding because not only is it not your usual wedding venue but it can still be traditional. If a fairytale wedding is what you covet, then DIY Party Tents are the perfect starting point for designing that dream! The options of shape and type of marquee are very varied allowing you to chose almost any shape to help you set the scene for the celebration of the best day of your lives, no matter how big or small your reception is. A beautifully decorated, lit and accessorised marquee is (excuse the pun) take a blank canvas and make it exquisite.
DIY Marquees knows everything that you will need to ensure your beautiful day goes off without a hitch. Firstly, you will have to decide on what marquee you would like to use. From traditional marquees for sale to Delux DIY Marquees, there is a perfect option for any occasion. DIY Marquees well trained and experienced staff will assist you with any and all of the decision that you have to make when choosing a marquee. Not only does DIY have friendly staff available to assist you telephonically, but you can also go online and check out the Marquee Buyers Guide which is designed to help customers see what options and shapes are available to them. If you are an events planner and prefer to offer a marquee as an option to your clients, take a look at the many sizes and styles that are available to help you prepare the perfect wedding location. A marquee wedding can be set up at the bride or groom's home and serves as an extension of the home which is hugely convenient when you have all of the house facilities on location. Facilities like parking, kitchens and toilets are an important part of the day and go a long way to ensure the success of the wedding or event. Simply extend your home with your DIY marquee for the perfect home wedding, no matter how big or small your garden is!
Imaging fairy lights and party flowers highlighted against a backdrop of a beautifully draped setting? The dream is possible in a marquee custom made or designed for your location. Marquees can even be used indoors, for example in a large barn which is dry and flat but which is too large to decorate as it is. Soften the mood with the marquee and set it your party area, reception area and conversation areas separately ensuring that there is space for everyone to enjoy the day in a way that works for them. The bride and groom can make their way to the specially constructed dance floor and enjoy the start of their romantic journey into their future against a perfectly set back-drop. A day you will not forget starts with DIY marquees.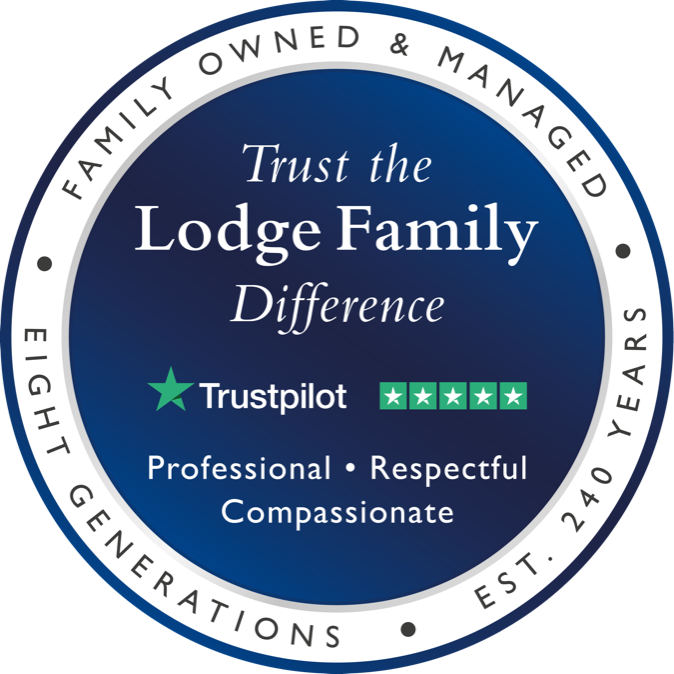 Lodge Brothers funeral directors are continuously trying to improve their services to make your life simpler at a time that is, more often than not, a very complicated one. For this reason, Lodge Brothers branches are located as close to the local register office Chelsea as physical possible so that you can catch a short bus, taxi drive or even walk through to the Lodge Brother branch, after completing the paperwork at the register office Ealing local to your whereabouts.
Lodge Brothers Funeral Directors have been in operation for generation upon generation and every one of the associated funeral directors are called to help others in navigating this part of their lives, seamlessly and with as little stress as physically and emotionally possible, while they literally hold your hand through the entire process. So much so that when you look back on the events of the time, you will be forgiven for not really remembering how everything fell into place the way it did; effortless and as if it was already planned ahead of time. This is how efficient Lodge Brothers Funeral Directors are. From the moment that you receive the news, through to the registering at the nearest register office Camden, will take you through a process that you have probably never thought about before, so naturally, by the time you reach the funeral directors office, you will be feeling completely overwhelmed. Lodge Brother has assisted hundreds of thousands of families and loved ones through this process which means that from the moment that you walk in through the doors, they have you in their most capable hands.
Lodge Brothers services include a pre-paid option which, if you have planned beforehand, can really help smooth the process over, as everything will be decided ahead of time. However, if this is not something that you had previously considered, you will still be in safe hands as you are navigated through all of the many decisions which you must face at the end of the day. To make things easier, Lodge Brothers' Price match promise means that if you can find a funeral service at a cheaper cost, Lodge Brothers will match that cost on presentation of a written quote. So why not save the time and money and experience the exceptional service and professionalism that is guaranteed when you choose any of the branches across the country? All the branches boast exceptional facilities so regardless of which register office Farnham you find yourself visiting, you are assured of being just a short distance away from a Lodge Brothers. If you are not sure where to go having left the register office Feltham, simply call or email any of the staff who are available twenty-four hours a day, seven days a week, three hundred and sixty-five days a year.
Rest assured that your family member will rest at peace when you use one of our capable team members to care for each and every aspect of the day, making sure that no detail what-so-ever is left unattended so that by the time the day is over, you will also feel at peace.